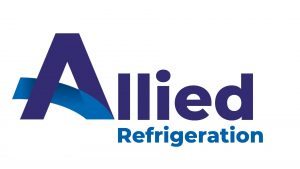 Allied Refrigeration
Allied Refrigeration was founded in 1984, providing high-quality refrigeration and heating services to businesses throughout the North East plus North and South Yorkshire. Allied Refrigeration was acquired by the Aircon Group in early 2019 over twenty-five years since it was first established.
We are still dedicated to the design, installation, service and maintenance of a wide range of refrigeration, air conditioning and heating systems including:
Commercial Refrigeration
Walk-in Chiller & Freezer Cold Rooms
Refrigerated Display Cabinets
Bulk Milk Tanks
Commercial Water Chillers
Commercial Air Conditioning (VRF/VRV/Splits & AHU's)
Commercial Heating & Ventilation
Cellar Cooling
Installation of Walk-in Chillers and Freezers
Having over a century of combined experience in designing, supplying, installing and maintaining cold rooms, chillers and freezers for restaurants, pubs, convenience stores and leisure facilities, we embrace any size project.
Our team of dedicated project managers will work with you to provide a bespoke solution for your needs, taking into account budgets, space available and purpose for example, as we are aware that one size does not fit all.
We will also support you with existing equipment, relocation within the same premises or to another premises, with minimal business impact and downtime.
After the installation of your cold room, Allied Refrigeration will be your service provider of choice to ensure optimum running conditions and reduce the risk of system failure via good maintenance.
Installation of Bulk Milk Tanks
We have a dedicated team of designers who project manage the installation of bulk milk tanks.
The bulk milk tanks we supply are available in a range of sizes, from 5000 to 50,000 litres, ensuring that we meet the needs of all farms and milk yield. We can provide the perfect solution for any milk cooling requirements.
Dependent and durable, all the bulk milk tanks we supply and install:
Are made of 100% stainless steel for ease of cleaning.
Have easy to use operator controls.
Double-wall construction and sufficiently insulated to cool and maintain the temperature of the milk.
Keep running costs low and maximise energy efficiency.
We want to ensure that you meet the requirements of the Farm Assurance Scheme, therefore we also offer the following services:
Probe Calibration
Wash System
Servicing
Refrigeration Servicing
Service and Maintenance
Our skilled engineers are qualified to service a variety of makes and models of bulk milk tanks and refrigeration equipment. They carry a wide range of spares on their vehicles, ensuring that if a repair is needed, we can complete it the same day.
In line with F-Gas Regulations, we can provide the peace of mind that your refrigeration equipment will receive the necessary annual leak refrigerant test to ensure compliance.
The benefits of good maintenance:
Increases the reliability of your equipment.
Reduces the risk of expensive repairs.
Ensures your refrigeration equipment remains operational.
Supports legal compliance.
Assists to increase the equipment's life expectancy.
"Thank you for the prompt service, the engineers did a great job moving the condenser units on the milk tanks and extending the pipework"
Mr. Archers, Archers Ice Cream
Mobile Cold Rooms & Freezers Available To Hire
Do you supply local butchers with game birds at Christmas? Or perhaps you produce other perishable goods and have seasonal demands?
If you need additional cold storage, our Mobile Cold Rooms are a convenient, quick, temporary solution to support your needs. Delivered to your door and set up by one of our trained engineers, we can quickly set up the cold room to facilitate your temperature requirements from -20 to +15 degrees.
Flexible rental periods are available to meet your needs at very competitive prices. Please contact us for more information.