Faced with rising fuel prices and efforts to reduce overall energy consumption, there is an increasing responsibility that we do all we can to achieve this important smart objective. Our European colleagues in both Spain and Italy have now set decrees and have limited the use of any commercial aircon in public buildings at certain setpoints, as reported recently on the Cooling Post website.
The logic behind this is extremely commendable. However, what any decree will not account for is the original aircon system design. Limiting the use of any air conditioning system under any setpoint, which is incorrectly designed, falls short of the smart objective set and in effect could worsen the situation.
In the UK, all too often we see price point being the 'deal breaker' before some customers make their selection of service provider, rather than making their selection based upon an engineered technical specification, which Aircon Group provide.
In laymen's terms the simple illustration below gives something to consider when selecting the best service provider to install your correctly designed air conditioning system.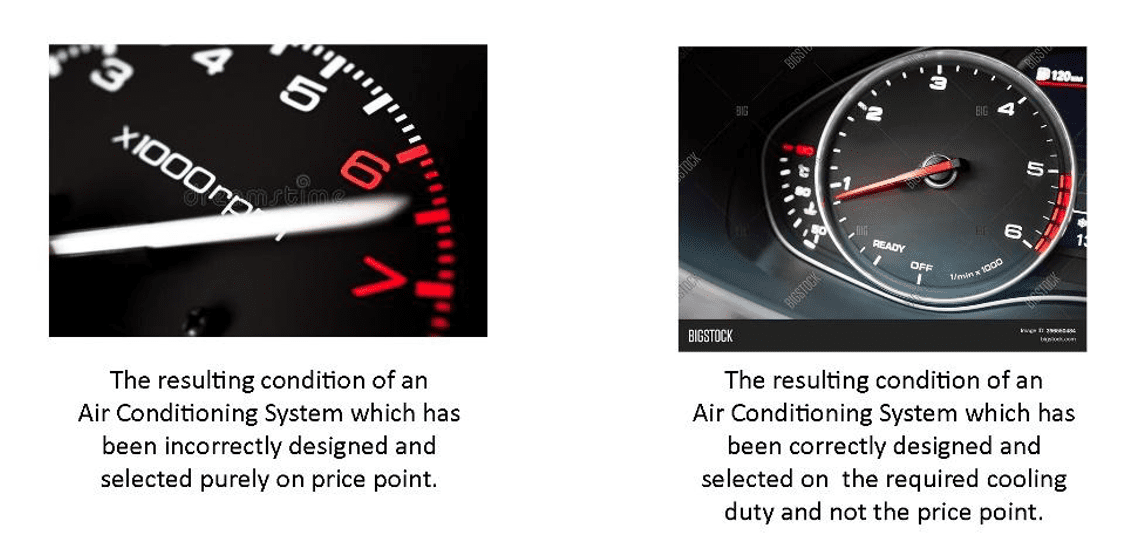 Although both systems would work, the system on the left is susceptible to imminent major failure, short life expectancy and extremely augmented running costs. Equally, if a system does fail and still within a warranty period, this could also be affected if a system is deemed not fit for purpose.
For more information on the services, we offer and how they can benefit your business, please call us on 01642 630521 (Northeast office) or 01709 288030 (Yorkshire office).